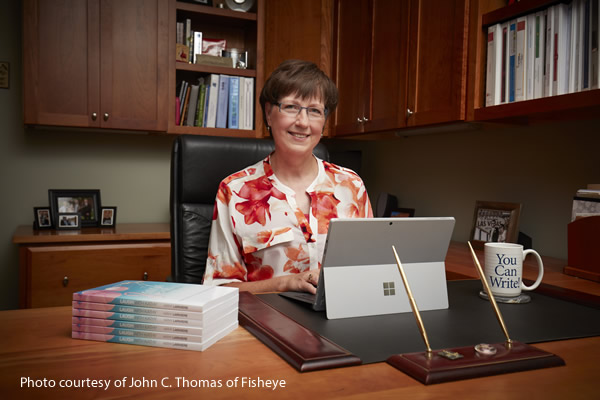 About the Author
Diagnosed with breast cancer in 2012, Kathy Lariviere chronicles her journey through breast cancer with humor and candor that will have you laughing out loud as you read through her determination to survive cancer.
Kathy started writing in high school and hoped to become a journalist, until she discovered that sticking to the facts was boring. She also majored in accounting for only one semester for the same reason.  Kathy spent the majority of her life as a compulsive volunteer helping nonprofit organizations with membership and financial campaigns. She opened a website design and promotion business using the skills she developed while volunteering. But she always returned to writing.
Though she considers herself a Texan at heart, she now lives in Iowa with her husband, Gene, and walking companion, Luci Dog. Her three grown children are "off the family payroll" and successful in their communities. If she's not working on her latest blog, you can find her reading, creating websites, traveling, or laughing with her friends.
Kathy is now available to speak to survivor groups, church groups, community groups, libraries and other venues.  You may contact her below for more information.
You may contact Kathy by email or by mail:
Kathy Lariviere
PO Box 93
Urbana, IA 52345
You can listen to my talk radio interview with Carol Graham on her website at: Never Give Up Hope
Or you may listen to or download the podcast on ITunes at: ITunes
Or on Stitcher at: Stitcher