Day 2.  Casper to Cody, WY
We took the opportunity to take a two mile walk on the Platte River Parkway trail, (oddly enough along the Platte River) through Casper, and enjoyed the cool morning and crisp air.  It was a bit of a climb in some places, but it was paved and we did well considering the altitude.  We have a several hour drive ahead of us to our next destination.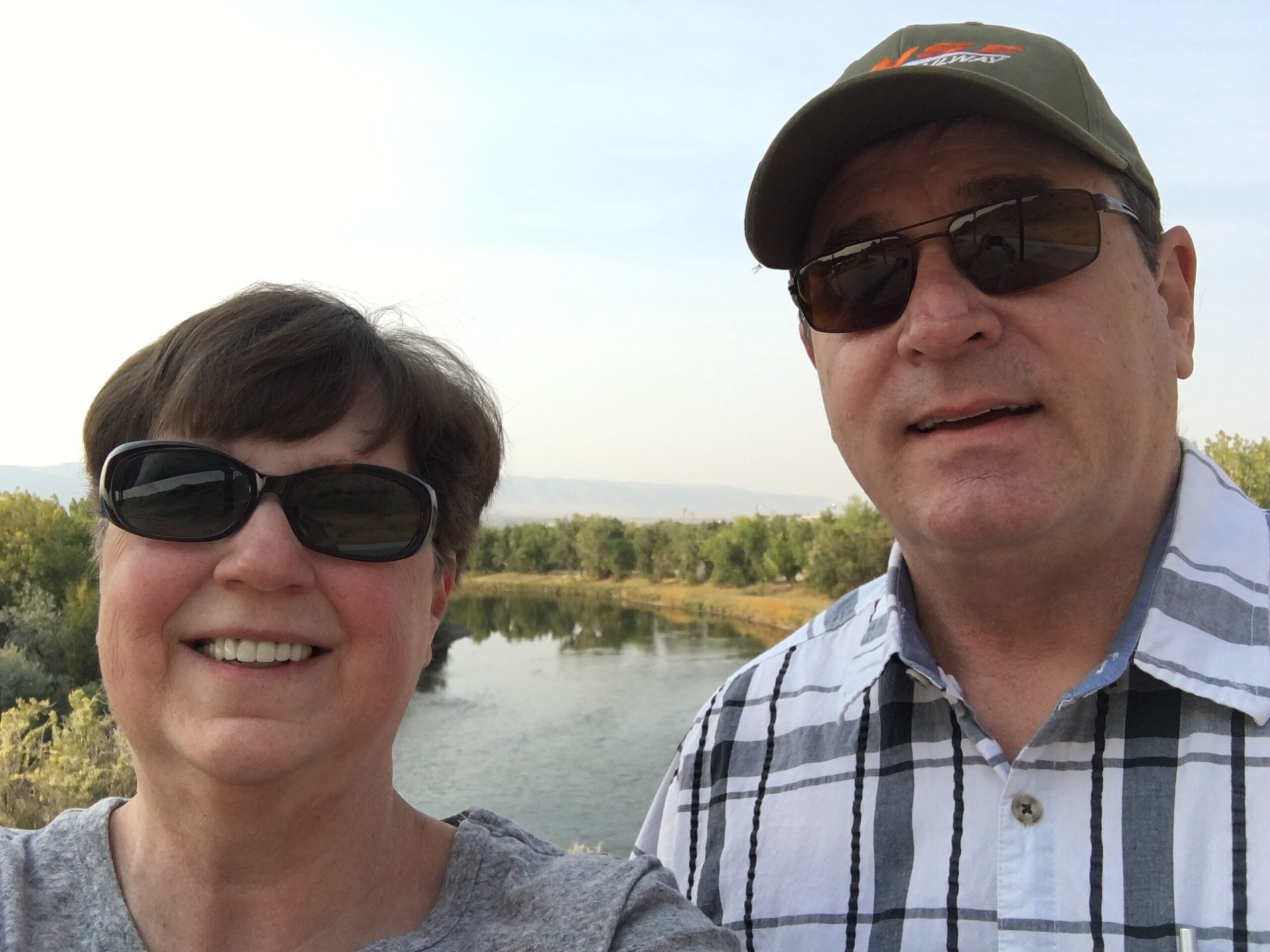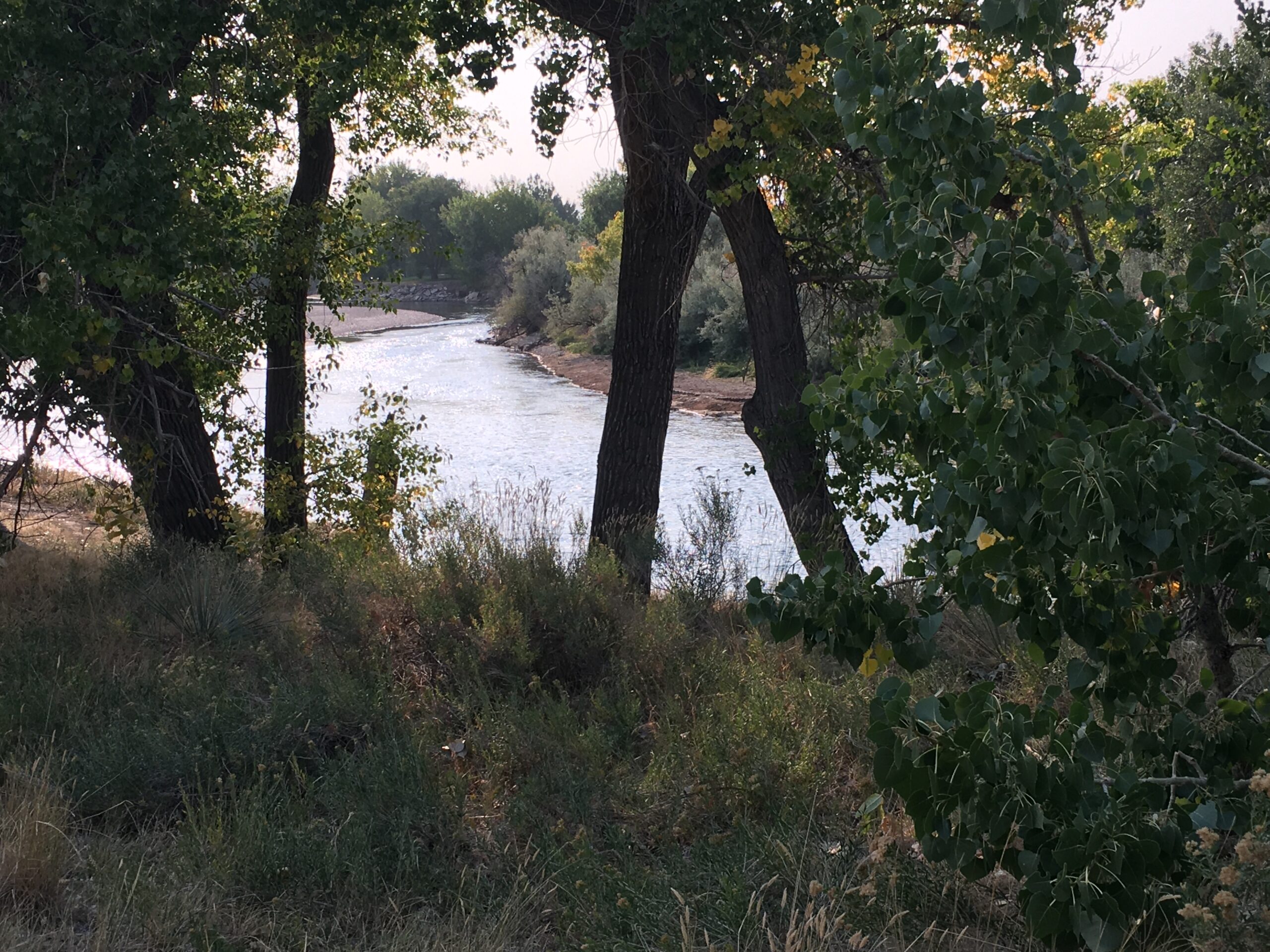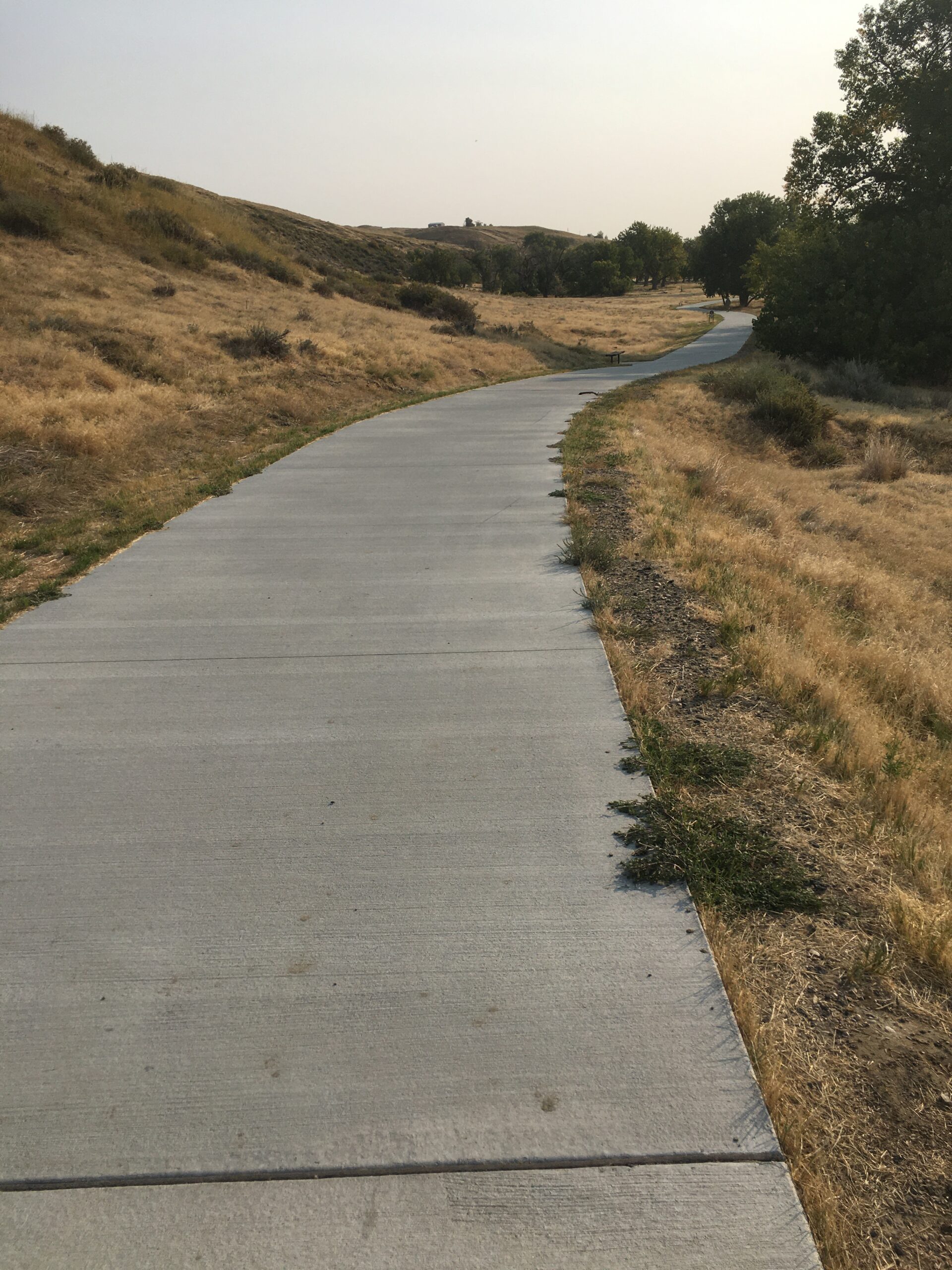 Gene started our drive by asking if our next hotel had a walk in shower.  "Dude!  We're staying at a Dude Ranch for the next two days!" I replied.  I wish you could have seen his face.  I followed up by saying, "We have to address each other as "Dude" for the next two days."  Gene responded, "I'm not going to do that."  To which I replied, "I can't hear you Dude!"  The next four hours were filled with construction, beautiful views, smoke from wildfires, more construction and Dude jokes.  I've seen Gene's baby photos and he often rocked cowboy boots and a hat, so secretly, I think he has always wanted to stay at a Dude Ranch and is intrigued and looking forward to this. As we were nearing our destination, I read over the hotel instructions and noted the paragraph that I must have skipped when booking the reservation:  In order to preserve the peaceful ranch atmosphere, no internet connections or televisions are available in the rooms.  Oops.  The good news is that Dude (Gene) can't book another reservation or Facebook for help without an internet connection because our cell phones say "NO SERVICE" in large letters.  And I haven't even told him that the air conditioning consists of opening the two windows in the cabin.  He spots the air conditioning issue immediately upon entering the room, so I recommend we just pour a drink and sit on the front porch.  A car pulls in and the cloud of smoke from the gravel wafts over us.  I'm so glad his phone is a brick.  I'm also glad that I resisted temptation to book us on the dinner horseback ride adventure.  There is a lot of secluded territory in Wyoming that he could misplace my body in.  I may have overestimated Dude's interest in growing up to be a cowboy. As we checked in, the manager asked if we brought pepper spray.  Of course we bought pepper spray – and a bear bell!  We are nothing if not prepared Dudes!  I will admit, I rolled my eyes at Gene when he ordered them.  Then the manager mentioned that the horse trainer spotted a brown bear earlier in the day "down by the coral" (I tried not to laugh at the statement) and we should keep food locked up and not "venture too far away."  He proceeds to tell us that people aren't "normally" the target of brown bears.  "How about Dudes?" I want to ask.  This trip just gets better and better.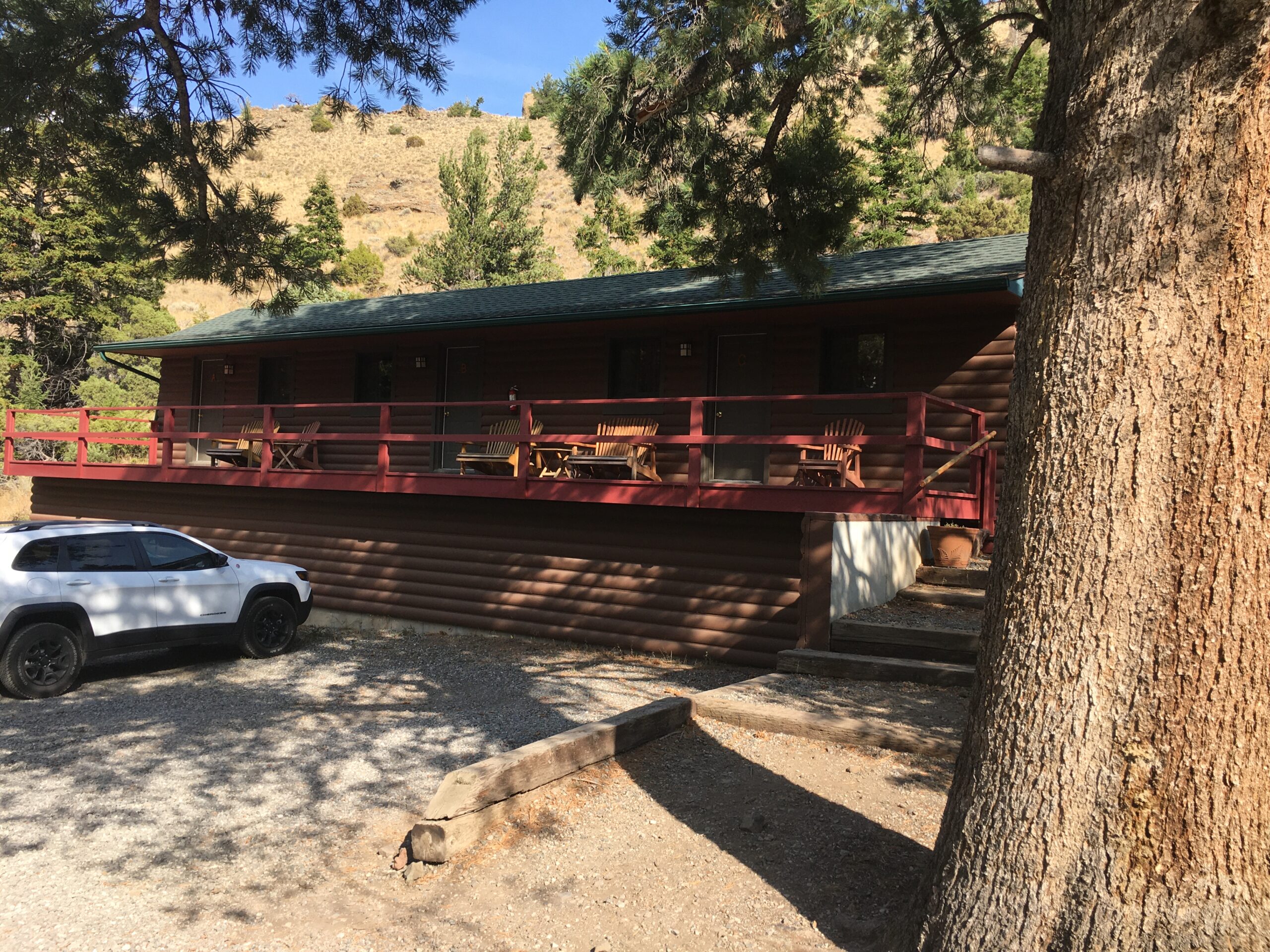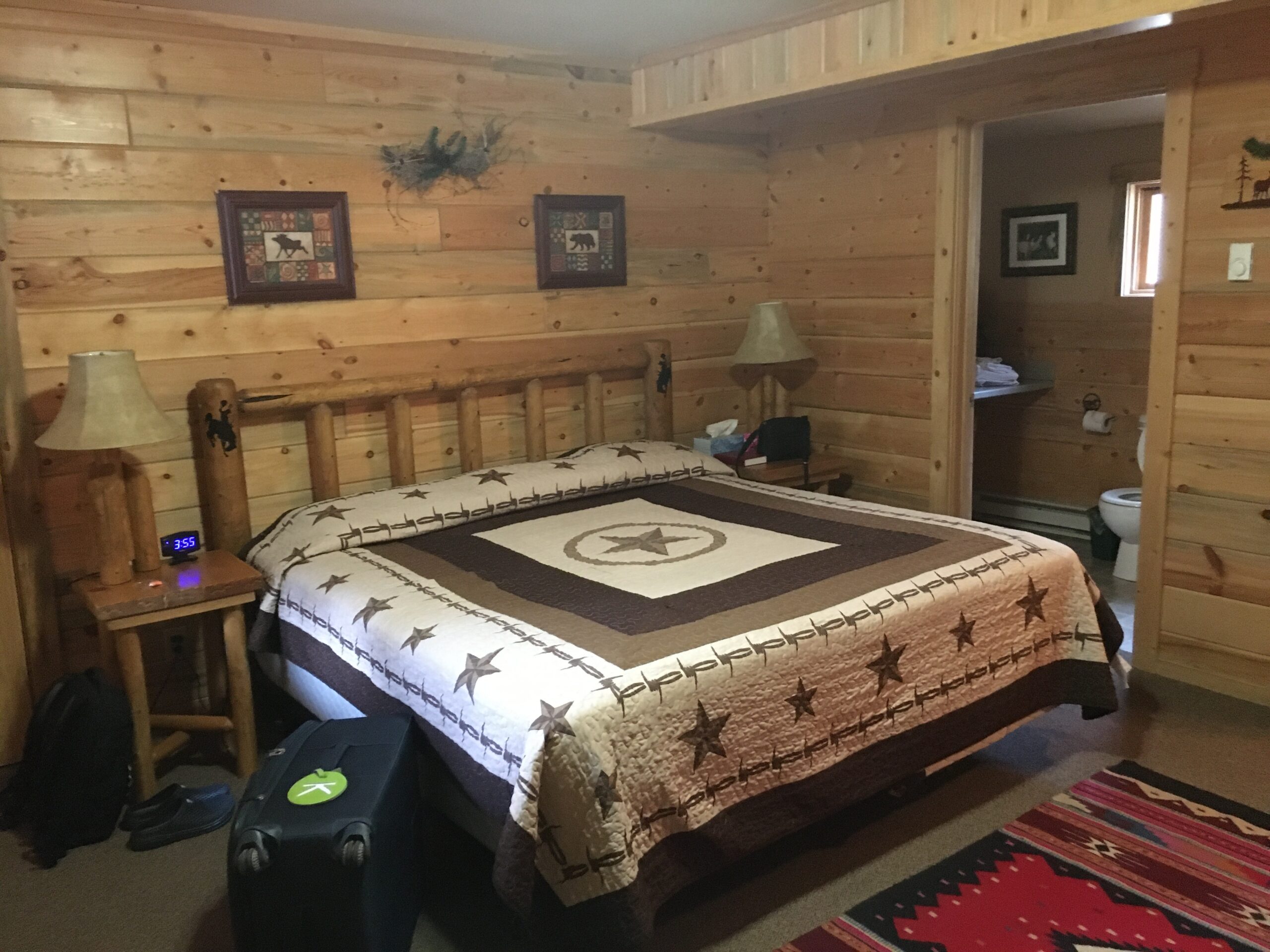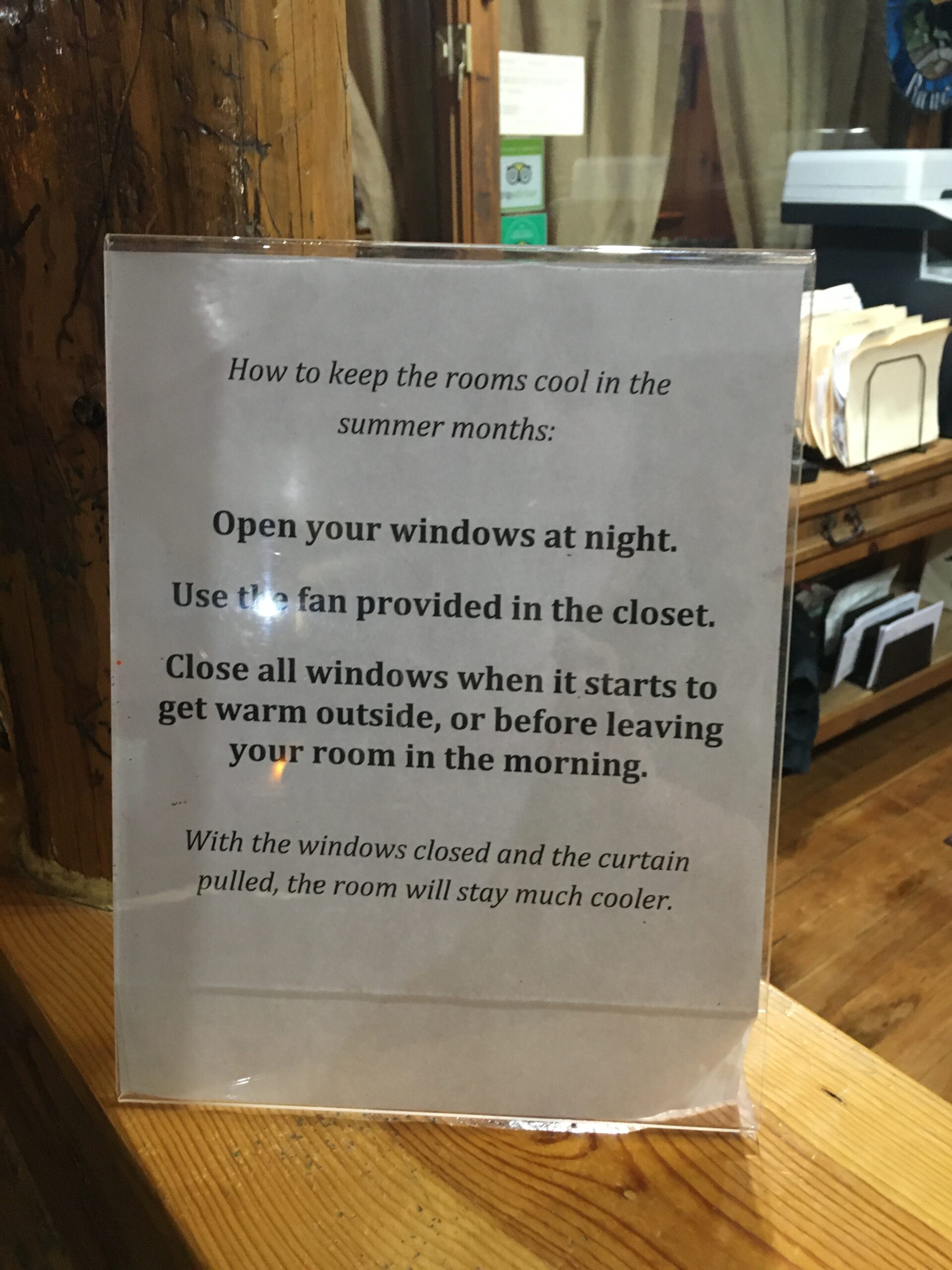 Dinner was in the dining room (you are welcome Dude) and consisted of steak or trout.  We got one of each, just in case.  It turns out that your vegetable is your dinner salad and don't ask for anything fancy like kale salad or brussel sprouts; and pick a potato Dude – fried, baked or mashed because those are your options, period.  Beer and whiskey also graced the menu.  Dude was happy with the menu.  I vowed to walk five miles the next day. We retire to the room and look at each other. No TV and no internet.  There is one single chair in the room and a bed and mini fridge.  We can't play cards or do crossword puzzles without something to write on.  We take a vote and decide to take turns sitting on the chair.  And we pour a whiskey, because that is what we think Dudes would do..