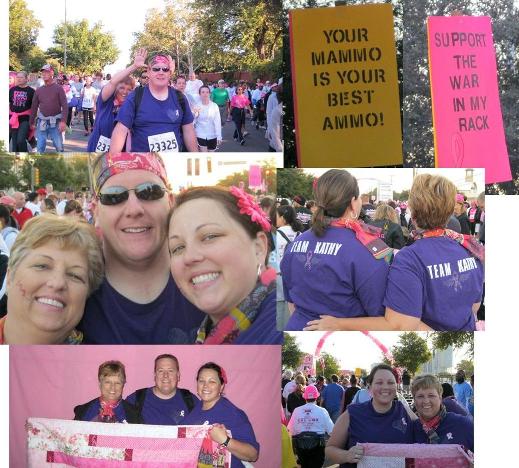 From my niece, nephew and sister:
Kathy,
Sending a few pics from our walk last weekend. We laughed a lot, cried a bit, and thought of you the whole time. I know I was thinking of you the whole time on our 3 mile walk because I had a small rock in my shoe. I took my shoe off many times trying to get the darn thing out, and thought it was, until I put my shoe back on. As soon as we would start walking again, I would feel the rock-made me think of you and your journey this next year. It sucks, its going to be hard and sometimes annoying (like the rock), but know that you have us all here walking this crazy journey with you. Loving you, praying for you and supporting you.
Wearing pink everything Monday for you!  Love you so much!
Brandy Simmons