Gene and I have been trying to get to Montana for about five years now, and something always comes up and we put it off for another year.  This year, he had a meeting scheduled in Colorado Springs and I suggested we spend a couple of weeks with Steven, then head north and visit Yellowstone and Mount Rushmore on our way home. I have visited 48 states in my lifetime, and I am determined to get to Montana and cross it off my list.  Gene has never been to Montana or South Dakota, so this will get him closer to visiting all states as well.  And if there ever was a silver lining for Covid-19, it is that the parks should be relatively quiet in comparison to previous years.  We are back home now and our trip was great. I will be posting excerpts from our travel log in the next few days.
Day 1 (or is it Day 13?).  COS to Casper
We started our trip with a two week visit to Steven and a meeting for Gene, so I'm not sure if we are on Day 1 or day 13 of our month long, Great Montana Adventure.  Being in Colorado Springs and not being able to see Pikes Peak due to the smoke from wildfires is unsettling.  We had two weeks of smoke filled skies with only brief glances at the mountains, but we enjoyed those glimpses so much. The one day that we had clear views of the mountains was the day five inches of snow dumped on us (in early September!!!) and it cleared out the smoke.  Of course, this is the second trip in a row to Colorado that I had to buy snow boots because I only packed tennis shoes.  Oh well, they are super cute!
We stayed our last few nights at the Garden of the Gods Resort with magnificent views of the rock formations.  It was a peaceful stay – mostly due to the fact that cell phones were banned in public spaces and you couldn't get cell phone reception UNLESS you were in a public space.  Gene would text me that he was finished with the meeting and would meet me in the room, and I would get the text the next day.  How did we meet up with people before cell phones?
 Steven is used to our visits by now, and just compiles a "Honey Do" list for us to work on. We spent our days doing projects inside and out.  We built a fence, and it was fun.  Neither of us had built a fence before, so we cheated and took measurements off the neighbor's fence.  We tore out a dead tree (not fun), and fixed up a flower garden.  We fought a downspout and won.  That's one project that works better if you have the proper tools and we didn't', but we were persistent.   It now drains away from the house not into the garage.  We fixed a rotted post on the front porch, and I planted plastic cactus in the planter that I have replanted and Steven has killed five years in a row.  Gene and Steven built some storage shelves in the garage while I "adultified" Steven's living room.  We assembled many furniture pieces and in my spare time, I built Mamma Kitty a new scratching post.
 Near the end of our trip, a neighbor walk by and ask us to come to her house when we were finished because we do "good work."  Meals with Steven were filled with conversation and laughs and ibuprofen.  We treasure these trips and enjoy working on projects together.  We got a large chunk of the "Honey Do" list completed, and now we are ready for our road trip to Yellowstone National Park.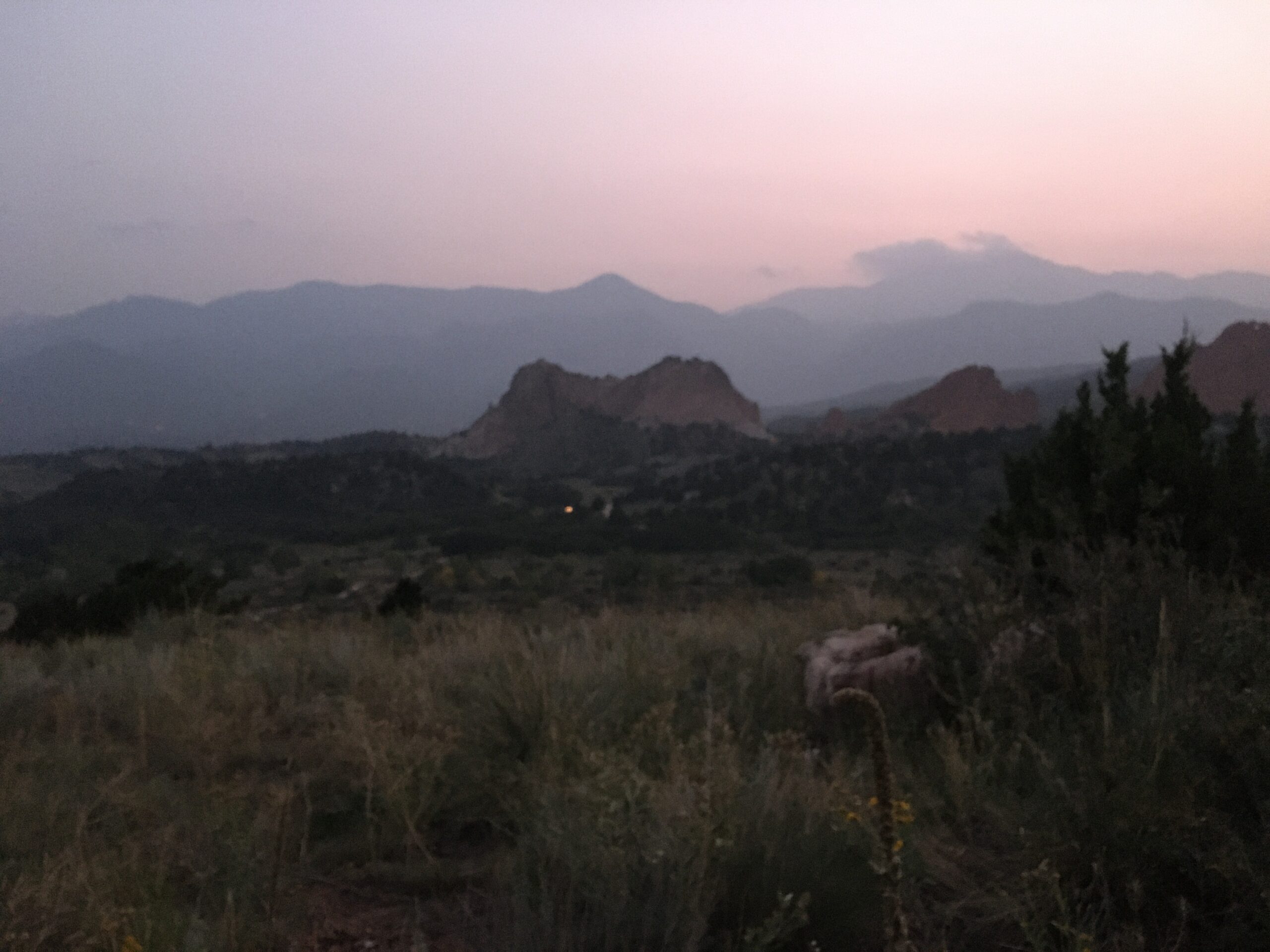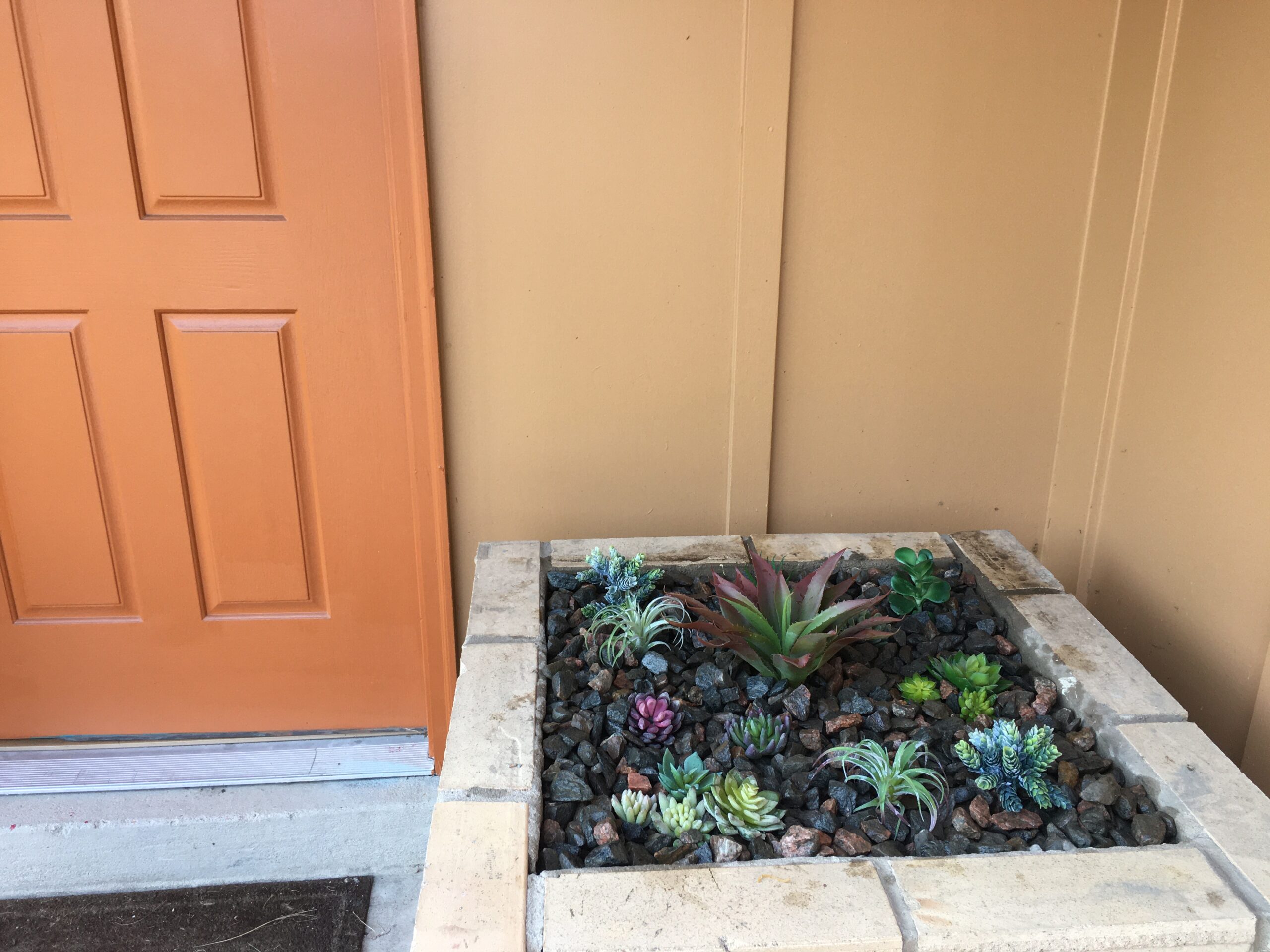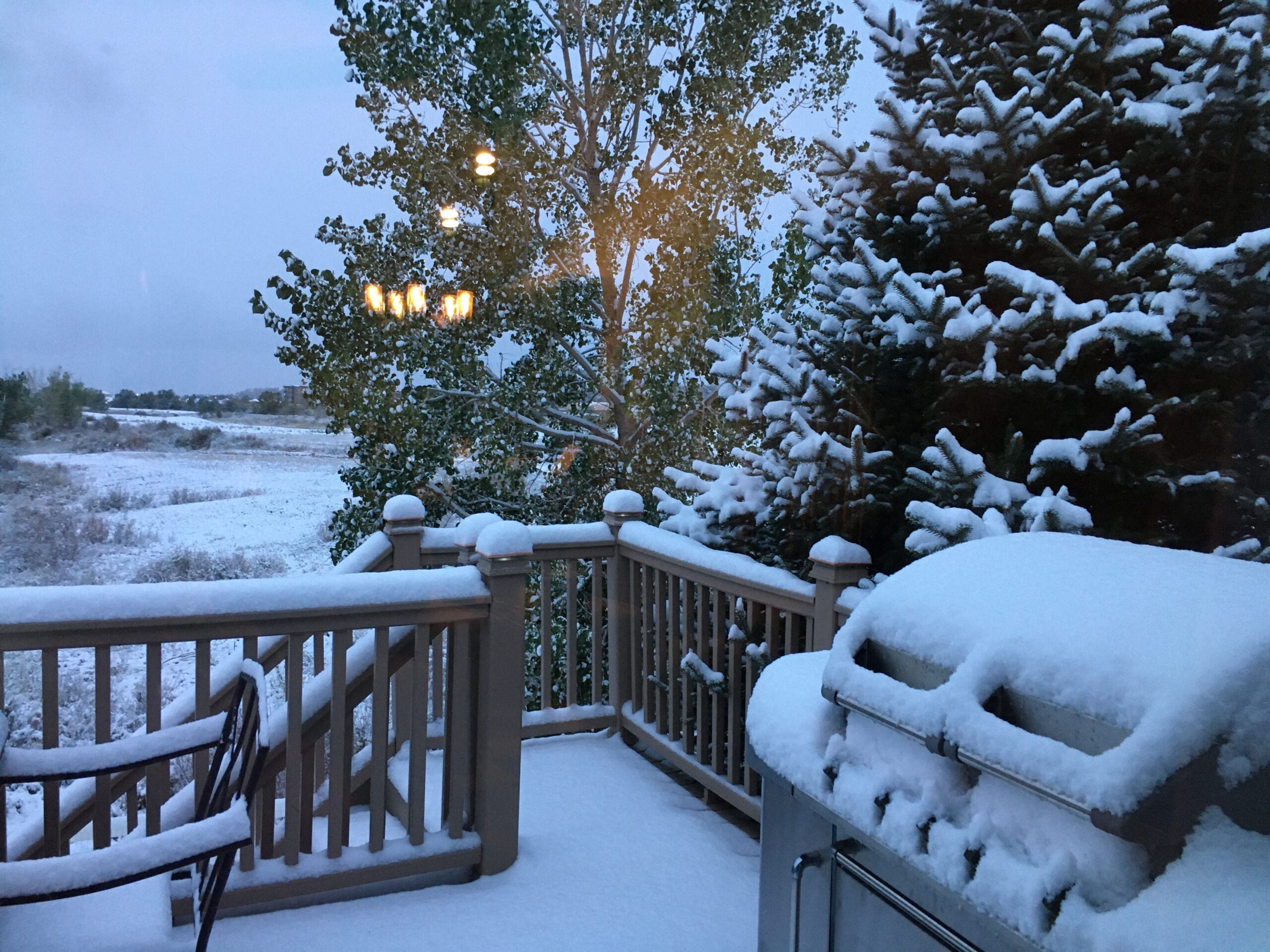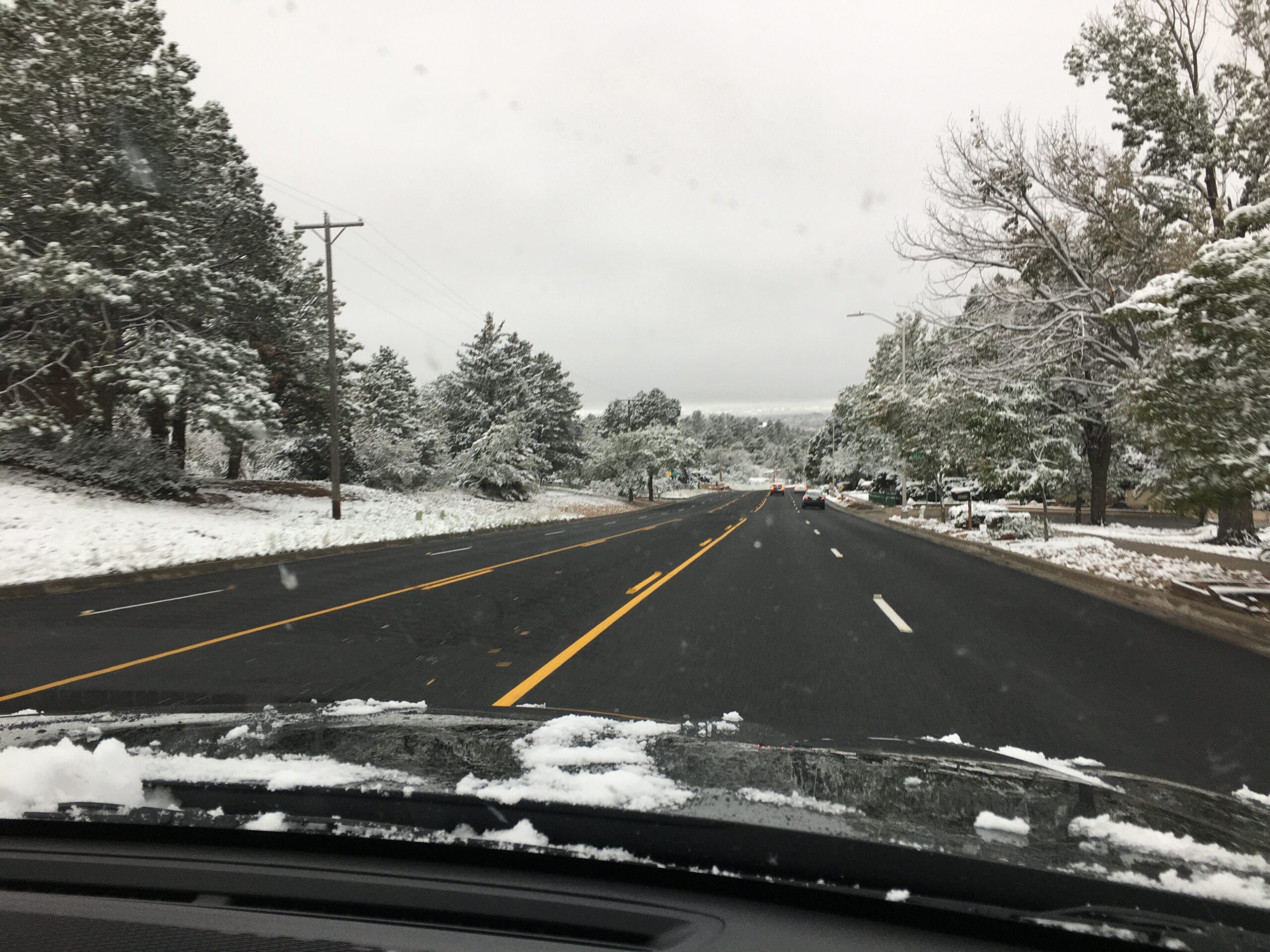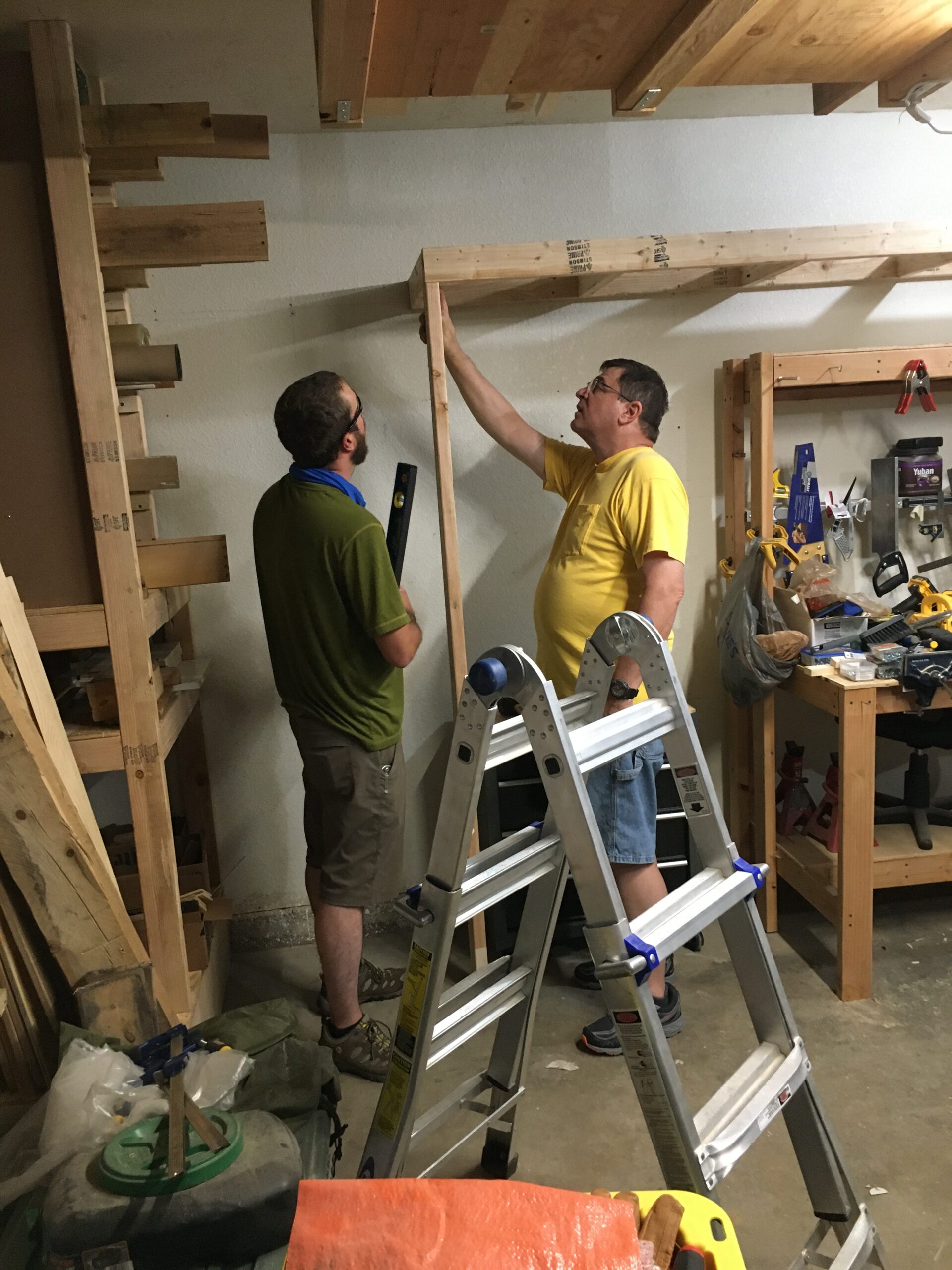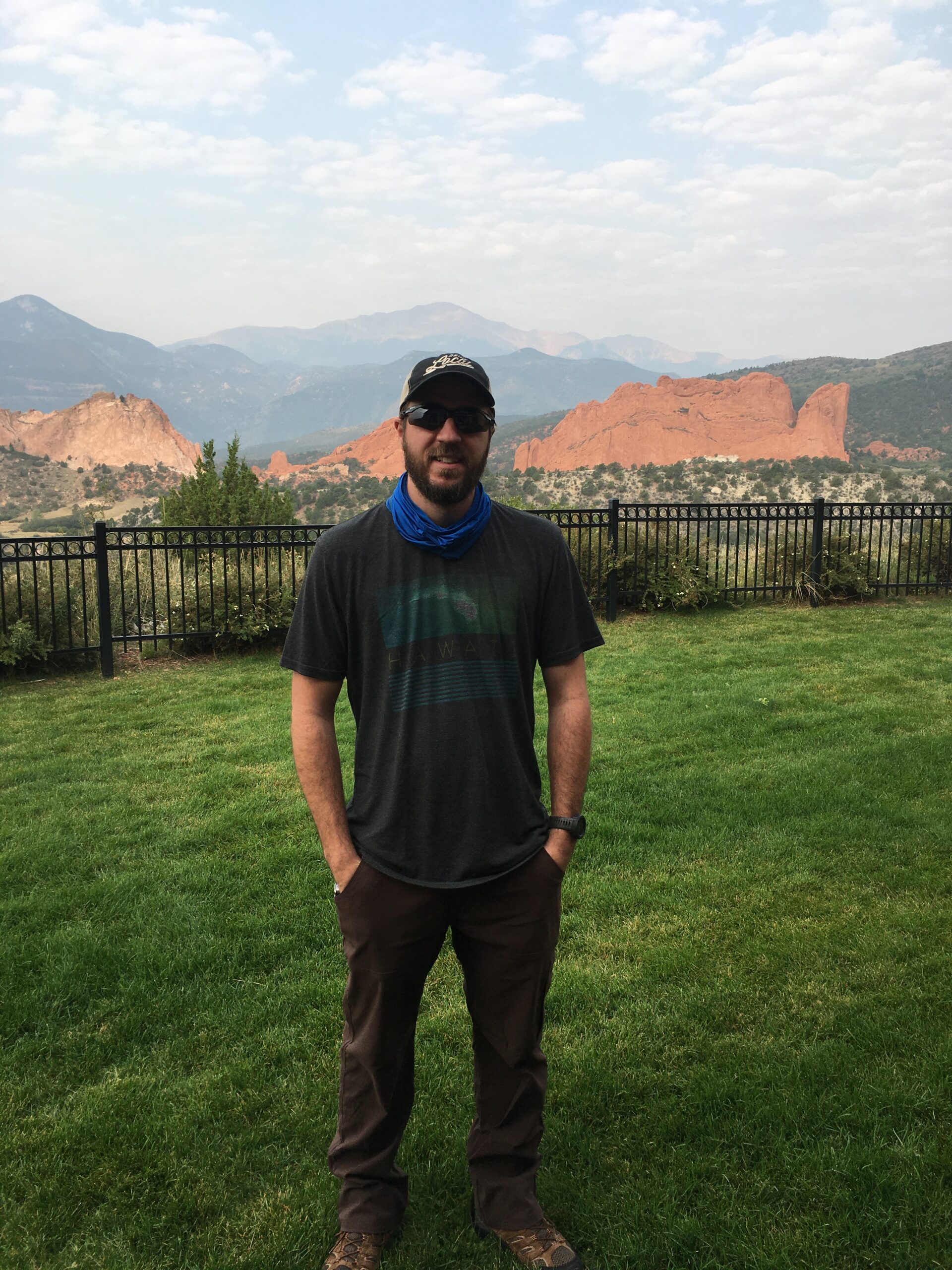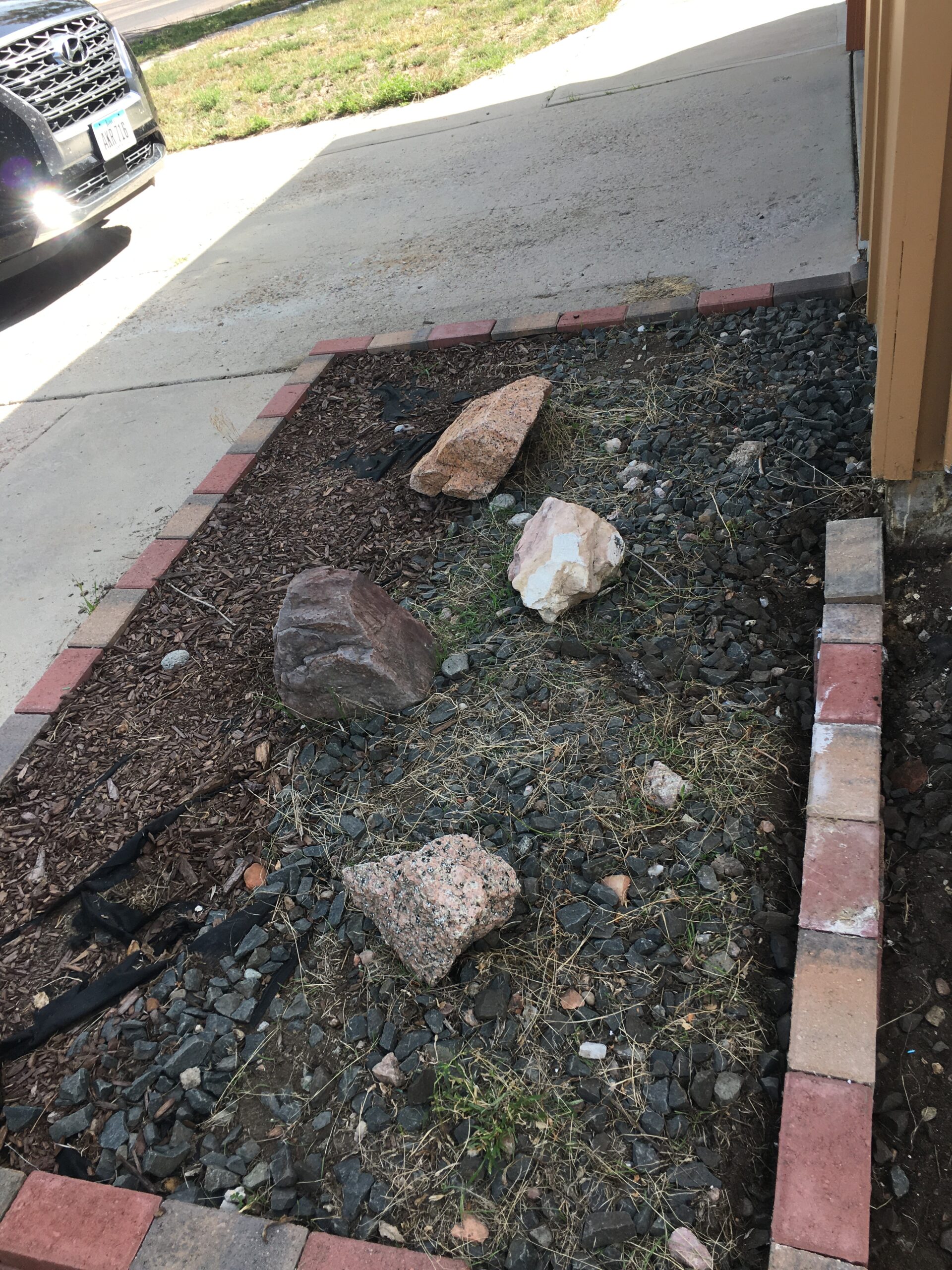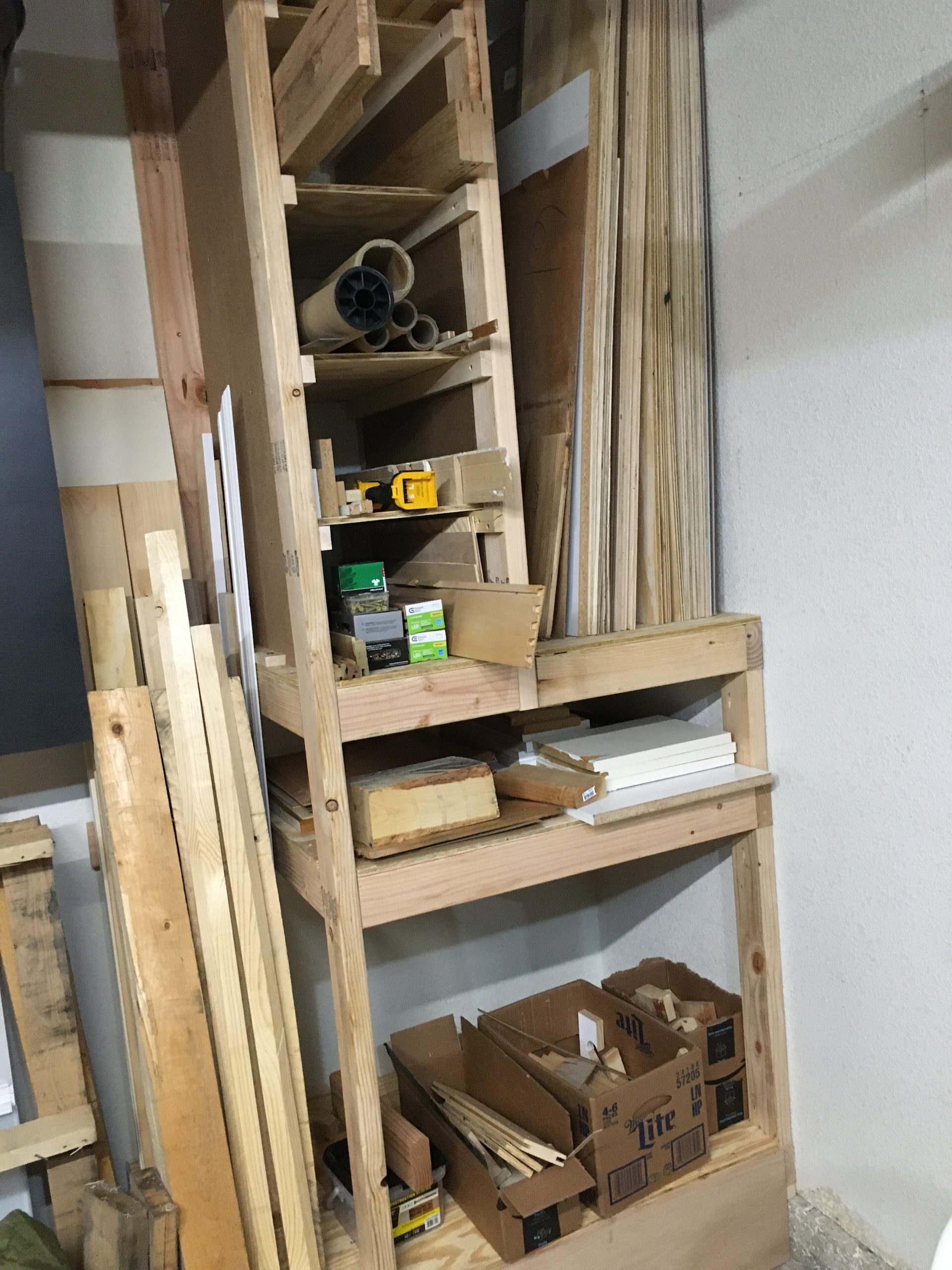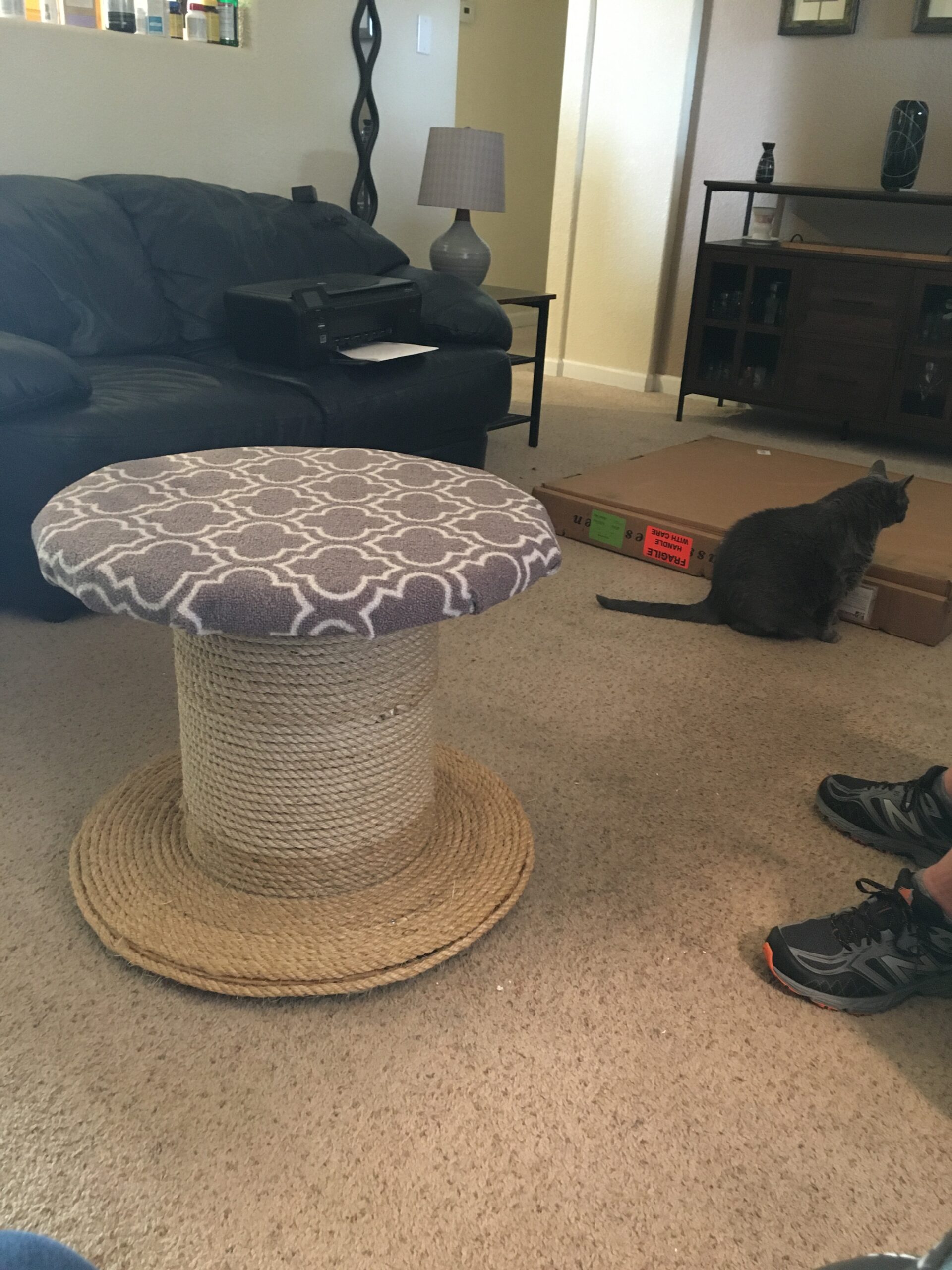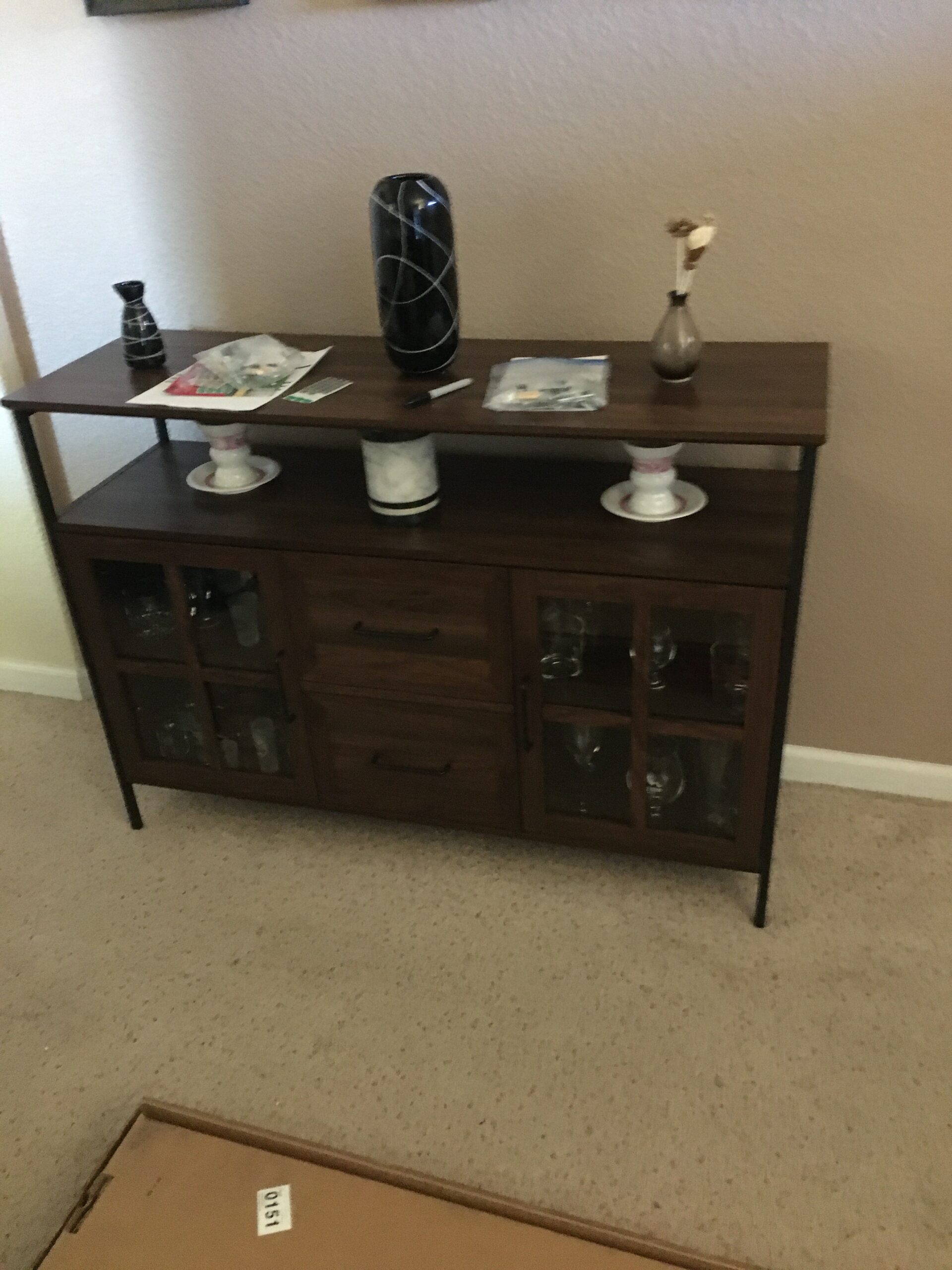 Our drive from Colorado Springs to Casper was filled with smoky views.  Of course, driving at 80 mph in a loaded SUV is an experience in itself.  You would see a sign for a rest stop and be four miles past it by the time you could slow down and pull over.  Every time we passed a historic marker, Gene would ask me what it said, and I would reply, "Something happened here in history."  He would laugh and say, "Seriously, if you want me to pull over and stop, just say something."  I must be getting slow in my reflexes, because by the time I could focus my bifocals on something, we were past it.
We stopped in Cheyenne and had lunch in the old depot station and walked around a bit, then headed to Casper, Wyoming for the night.  Nothing really exciting happened in Casper – no ghosts, no shoot outs, no internet, no cell service.  I'm not having much luck with the "contactless check in" on my hotel app.  Little did I know, this would become a trend as the next two weeks progressed.